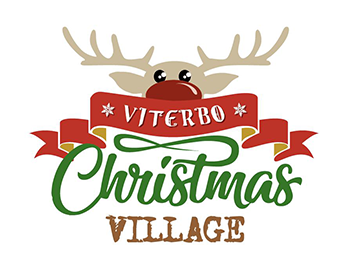 VITERBO CHRISTMAS
da Saturday 25 November 2023 a Saturday 06 January 2024
VITERBO CHRISTMAS VILLAGE 2023
At the Viterbo Christmas Village you can rediscover the magic of Christmas
Santa's House
In Palazzo degli Alessandri, a historic residence dating back to the 15th century, children can meet and greet the real Father Christmas up close
The Epiphany Factory
In Piazza San Carluccio the Befana opens the doors of the place where she makes candy, but watch out for coal!
The Children's Post Office
Also in Piazza San Carluccio, in the heart of San Pellegrino, every child can write and send their letter to Father Christmas
The Grinch's Dwelling
In the historic Scacciaricci Tower in Viterbo you can discover the grumpy Grinch with a heart "two sizes too small".
The Elves' Village
In Piazza San Carluccio you will find the fantastic Elf Village, a magical and enchanted place.
Rudolph's stable
The Red-Nosed Reindeer rests in preparation for the long journey on the most magical night of the year.
Santa's Sleigh
In Piazza San Pellegrino climb aboard the real sleigh that Father Christmas uses to deliver gifts and take a unique and special photo with your whole family
The Crib
In the Scuderie di Palazzo dei Papi the renovated Viterbo Christmas Village Nativity scene returns after a year's rest
The Frozen Lake
At Christmas come ice-skating at Largo Benedetto Croce in one of the most popular attractions for young and old alike
Craftsmen and Figurantes Route: A fascinating novelty awaits you in Piazza San Carluccio.
Imagine an entire avenue coming to life thanks to the presence of skilled artisans, who not only exhibit their unique products, but also offer hands-on demonstrations of their arts and crafts, many of which have now fallen into oblivion.
And to make the experience even more immersive, you can visit a special area, where figurants in period costume will re-enact the atmosphere and charm of the Middle Ages, involving you in games and traditions of the past.
An experience that will allow you to touch the magic and charm of ancient times that you can only see at the Viterbo Christmas Village.

Traditional Christmas Market: This year we will see the return of the Christmas Market, one of the most eagerly awaited novelties.
The characteristic little wooden houses will unfold like a dense festive forest in Viterbo's most evocative squares: from the historic Piazza Duomo to the romantic Ponte Duomo, from the beautiful Piazza della Morte to the cosy Piazza San Carluccio - ticket office side - all the way to the enchanting Zaffera area.
The Christmas market will awaken the enchantment of Christmas in every corner of the city, offering an unforgettable experience to residents and visitors alike.

The attractions, all indoors in real historical houses, can be reached by walking through the streets of the centre made even more magical by lights, installations and Christmas music.
Access to the historic centre is always free of charge.
TICKETS:
20€ for the FULL PACKAGE + NATIVITY SCENE: Santa's House, Children's Post Office, Grinch's Mansion, Epiphany Factory, Elf Village, Rudolph's Barn, Santa's Sleigh, Nativity Scene, Viking and Old Crafts;
30€ for the FULL + CRIB PACKAGE which allows you to skip the line for Father Christmas's House and which includes: Father Christmas's House, Children's Post, Grinch's Mansion, Epiphany Factory, Elf Village, Rudolph's Stable, Santa's Sleigh, Nativity Scene, Vikings and ancient crafts;
15€ for the FULL PACKAGE which includes: Santa's House, Children's Post, Grinch's Mansion, Epiphany Factory, Elf Village, Rudolph's Stable, Santa's Sleigh, Nativity scene, Vikings and ancient crafts;
25€ for the FULL PACKAGE, which allows you to skip the line for Father Christmas's House and includes: Father Christmas's House, Children's Post, Grinch's Mansion, Epiphany Factory, Elf Village, Rudolph's Stable, Santa's Sleigh, Vikings and ancient crafts.
10€ for the CHRISTMAS COURSE including: Santa's House, Rudolph's stable and Grinch Mansion
10€ for the BEFANA COURSE which includes: Santa's Workshop, Elves' Village, Children's Post, Vikings and ancient crafts
7€ for NATIVITY SCENE
ATTENTION: a small supplement for INTERNET SERVICE is added to the cost of the ticket
Genere: Fiere
Organizzatore: FANTAWORLD SRL